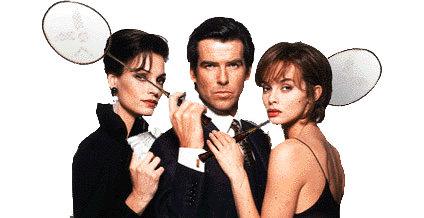 West Island Badminton Club DDO
Current Members Registered # : 230

Active Junior Members : 129 .... Juniors waiting list : 0
Active Adult Members : 101 .... Adult waiting list : 0
You can continue to register, we activate our waiting list !!
Click : West Badminton Club Member Program Review .. Comments
The Total Package
The West Island Badminton Club DDO is a club for all levels, from the beginner
to the most elite players. The club is one of the largest in Canada,
with over two hundred members playing in an 18 court facility.
West Island Badminton Club DDO provides a friendly environment experience.
It is committed to introducing newcomers to the sport, as well as achieving competitive success
for our representative teams.
It is a nonprofit organization dedicated to increasing the popularity of the sport in the West Island
and the development of badminton across the entire spectrum of ages and ability.
PROGRAMS OFFERED
- Top Junior Program .. Recommended by Badminton Quebec ( lessons & matches )
- Adult Recreational Program
- Adult Lessons
- Family Badminton
- Adult Competitive Program
Click here to see Junior Program Video
Click here to See Club Video ( adult & Juniors )
Click here to see Badminton Quebec Endorsement
LOCATION
Locations (2)
1) Our primary location is Polyvalent Des Sources , 2900 Lake St, Dollard-Des Ormeaux, Quebec H9B 2P1 .. 8 courts
near the DDO Recreational Center in DDO, the heart of Montreal 's West Island
2) Our secondary location is Ecole DDO , 35 Av. Anselme-Lavigne, Dollard-des-Ormeaux, QC H9A 1N5 .. only 3 courts
near Pierrefonds blvd and Des Sources
SEASON AND OPERATING HOURS
Fall Season / Saison L'autome Sept 13
| | | | |
| --- | --- | --- | --- |
| #Code .. Day / Journee | Time / Temps | Description | Cost |
| | | | |
| --- | --- | --- | --- |
| F1 Wednesday / Mercredi | 6:30 pm - 8:00 pm | Olympic Plus Advanced Junior Ecole DDO .. 15 Classes | $150 |
| F2 Friday / vendredi | 7:00 pm - 8:30 pm | Junior Lessons Polyvalent Des Sources .. 15 classes | $150 |
| F3 Sunday / dimanche | 6:30 pm - 8:15 pm | Junior Lessons Polyvalent Des Sources .. 15 classes | $150 |
| F4 Saturday/ samedi | 10:00 am - 11:30 am | Junior Lessons Ecole DDO .. 15 classes | $150 |
| F5 Saturday/ samedi | 11:30 am - 1:00 pm | Junior Lessons Ecole DDO .. 14 classes Ecole DDO | $140 |
| F6 Saturday/ samedi | 1:00 pm - 2:30 pm | Adult Lessons Ecole DDO .. 14 classes | $140 |
| FA1 Wednesday / mercredi | 8:00 pm - 10:15 pm | Advanced Adults Ecole DDO .. 15 nights | $120 |
| FA2 Friday / vendredi | 8:30 pm - 10:45 pm | Adult Play Polyvalent Des Source ( all levels ) ... 15 nights | $95 |
| FA3 Sunday / dimanche | 6:30 pm - 8:15 pm | Adult Play Polyvalent des Sources ... 15 nights | $90 |
| FO1 Saturday/ samedi | 2:30 pm - 4:30 pm | Open Play at Ecole DDO .. 14/ slots Juniors / Parents / Adults | $84 |
| FO2 Saturday/ samedi | 4:30 pm - 6:30 pm | Open Play at Ecole DDO .. 14/ slots Juniors / Parents / Adults | $84 |
Winter Season / Saison Hiver January 10 - May 19 2024
| | | | |
| --- | --- | --- | --- |
| #Code .. Day / Journee | Time / Temps | Description | Cost |
| | | | |
| --- | --- | --- | --- |
| W1 Wednesday / Mercredi | 6:30 pm - 8:00 pm | Olympic Plus Advanced Junior Ecole DDO .. (20) ( 1.75 hours Classes ) | $200 |
| W2 Friday / vendredi | 7:00 pm - 8:30 pm | Junior Lessons Polyvalent Des Sources .. (18) classes | $180 |
| W3 Sunday / dimanche | 6:30 pm - 8:00 pm | Junior Lessons Polyvalent Des Sources .. (18) classes | $180 |
| W4 Saturday/ samedi | 10:00 am - 11:30 am | Junior Lessons Ecole DDO .. (18) classes | $180 |
| W5 Saturday/ samedi | 11:30 am - 1:00 pm | Junior Lessons Ecole DDO .. (18) classes Ecole DDO | $180 |
| W6 Saturday/ samedi | 1:00 pm - 2:30 pm | Adult Lessons Ecole DDO .. (18) classes | $180 |
| WA1 Wednesday / mercredi | 8:00 pm - 10:00 pm | Advanced Adults Ecole DDO .. (20) nights | $160 |
| WA2 Friday / vendredi | 8:30 - 10:45 pm | Adult Play Polyvalent Des Source ( all levels ) ... (18) nights | $110 |
| WA3 Sunday / dimanche | 6:30 pm - 8:15 pm | Adult Play Polyvalent des Sources ... (18) nights | $110 |
| WO1 Saturday/ samedi | 2:30 pm - 4:30 pm | Open Play at Ecole DDO .. (18) slots Juniors / Parents / Adults | $110 |
| WO2 Saturday/ samedi | 4:30 pm - 6:30 pm | Open Play at Ecole DDO .. (18) slots Juniors / Parents / Adults | $110 |
COME AND JOIN THE HOTTEST CLUB ON THE WEST ISLAND!!

Click to Register 2024 Winter / Spring Season

Click to Change Personal Info
Coupe Fede Medalist Lac St Louis 2008
David Pealow (coach) Chris Cardazzi, Sylvia Elaffi, Lawrence Abdulnour
Jenna Pealow,Harshar Srinivasan, Ivraj Tathgur
Click on the links below for additional information
Cancellation Dates
Committee Member : Daniel Bocsi
Committee Member : Jackie Park
Tresurer : Salley Manuel
President : David Pealow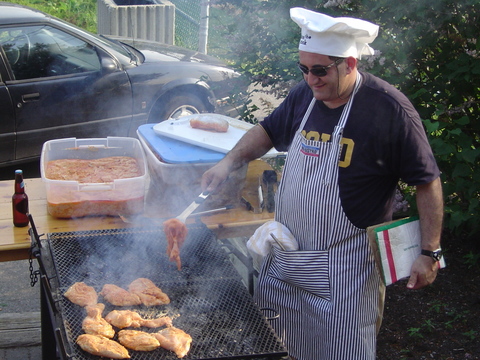 Tony the Chef ( Famous WIBC BBQ )
For More Information : E-mail .. wibc@ap2000sports.com
Go Back To Badminton Equipment Page
Go Back To Badminton Club's page